Um Kundenwünsche und Probleme direkt bei den Entwicklern und im Management der IBM zu platzieren und um unsere Kunden über die neusten Entwicklungen up to date zu halten, waren wir auch dieses Jahr auf der größten Messe der IBM in Las Vegas.
Die IBM Think vereint die sieben größten Messen der IBM und hat mehr als 30.000 Besucher. Jedes Jahr werden hier Trends und neue Entwicklungen, Produkte und Services aus den Bereichen Digital Operations, Cloud, Business Analytics, Big Data und Cognitive Computing vorgestellt. Auch 2018 wurden in Las Vegas zahlreiche Vorträge von interessanten Speakern aus Wirtschaft, Industrie und Forschung gehalten.
"Let's put smart to work" war das Motto der diesjährigen Konferenz. Dort wurden neue kognitive Produkte und Services vorgestellt, wie zum Beispiel das sprachgestütztes Assistenzsystem "Watson Assistant".
Außerdem wurde die Integration dieser kognitiven Komponenten in bestehende Produkte und Architekturen vorgestellt. Die Basis für innovative kognitive Lösungen und "artifizielle Intelligenz" (AI), ist eine moderne und funktionale "Information Architecture" (IA).
So hatten die Worte "Kein AI ohne IA" auf der Think 2018 einen besonderen Stellenwert. Außerdem stellt IBM neue Technologien und Funktionen für die Multi-Cloud vor. Hierbei handelt es sich um eine Verbindung der Private und der Public Cloud, welche in Zukunft bei Unternehmen zunehmend gefragt sein wird. Außerdem wurden Neuerungen wie der Quanten-Computer, sowie der kleinste Computer der Welt vorgestellt.
Dieser Nano-Computer hat lediglich die Größe eines Salzkorns und kostet zudem weniger als 10 Cent. Beide Komponenten könnten schon bald ein Bestandteil der "Information Architecture" sein, zu der auch Cloud Komponenten gehören.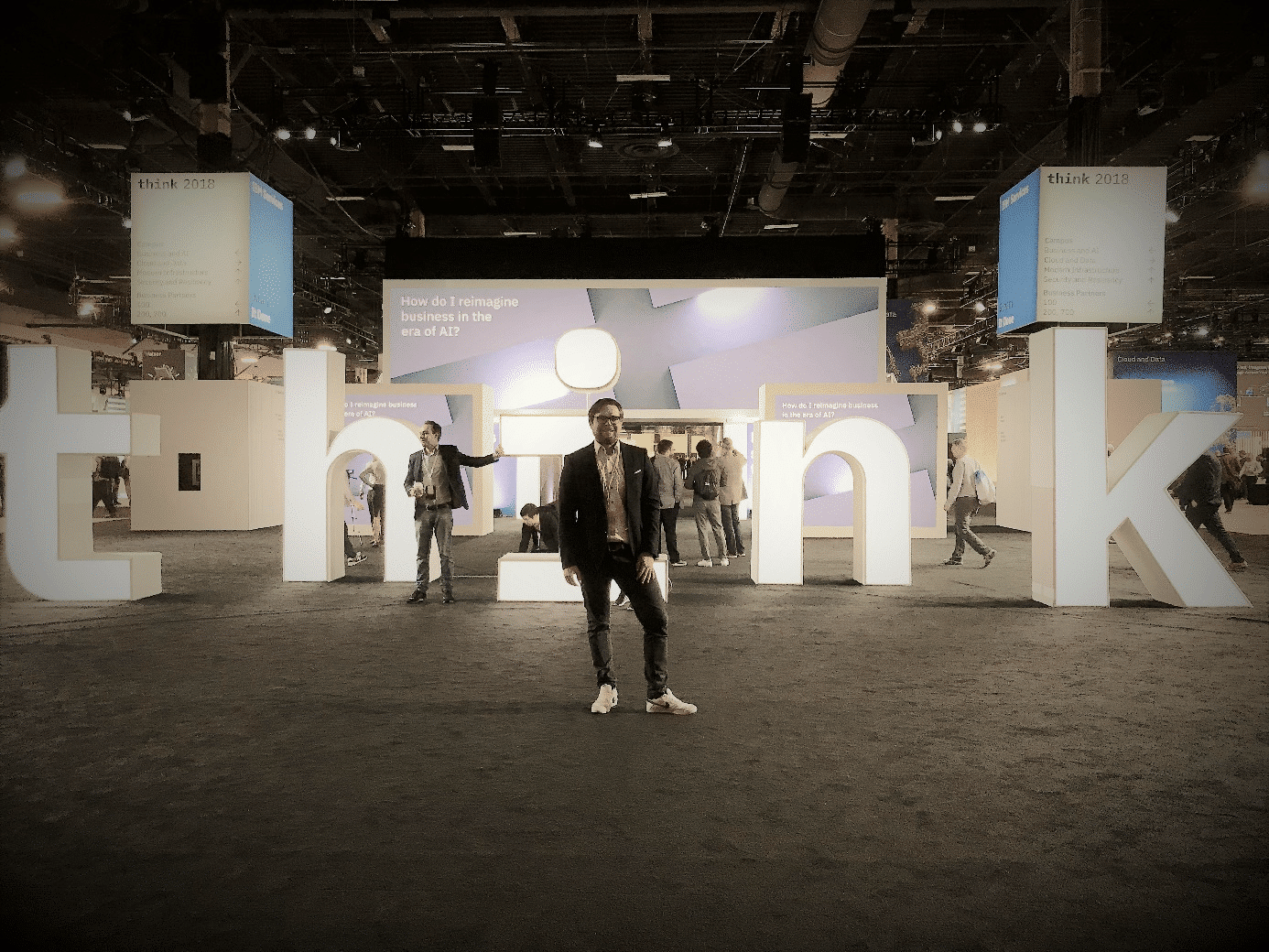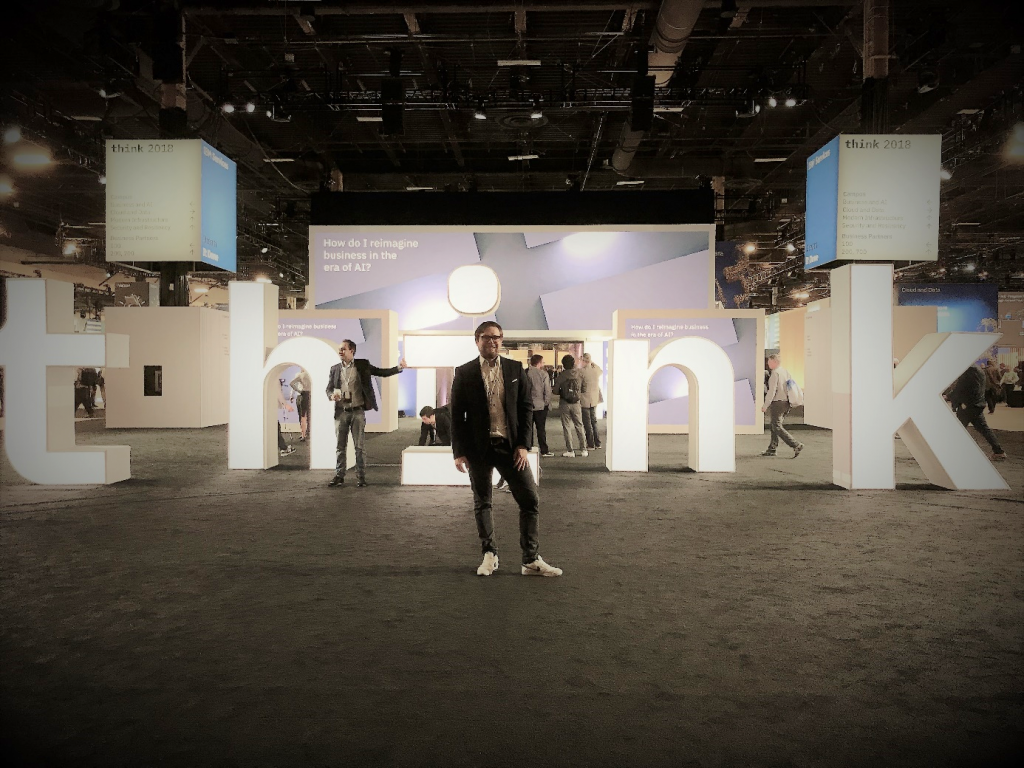 Abbildung: Christoph Schmid auf der IBM Think 2018
Christoph Schmid aus dem Bereich Analytics und Insights zog ein durchweg positives Fazit:
"Auch dieses Jahr war die IBM Think wieder eine rundherum gelungene Konferenz. Neben interessanten Vorträgen und Hands-on Labs bietet sich dort die Möglichkeit, direkt mit den Experten des Herstellers, über Innovationen, Probleme und Kundewünsche zu diskutieren und sich innerhalb der Community auszutauschen und Wissen sowie Erfahrungen zu teilen."
Natürlich halten wir Sie gerne über alle Entwicklungen auf dem Laufenden.
Wenn Sie noch weitere Fragen haben oder Sie sich besonders für ein Thema interessieren, würden wie uns freuen, wenn Sie mit uns in Kontakt treten.