Automate your invoice processing



Intelligent Audit
ISR Accounts Payable Flow ensures full control of the invoice process in a completely digital way. With intuitive, clear dialogues, our software provides comprehensive support in the processing of invoices, compliance with discount periods and automation of approval processes. Ensure digital invoice processing per click – simply enter, check and approve invoices.
Automatic Invoice Processes
Secure your checking processes with the automatic VAT check (UStG. § 14), arithmetical checks and the comparison with the vendor master data. This also speeds up your invoice processing considerably. Our software also supports you intelligently through automatic comparison with the order and thus directly finds any price or quantity deviations that may occur.
SmartCoding & AI
Thanks to the intelligent algorithm based on artificial intelligence, our software supports you in the correct coding of invoices. The automatic allocation of G/L accounts and cost centres to invoice items saves time and reduces the error rate, as manual allocation is largely superfluous. In addition, it is thus possible to automatically determine the correct auditor/releaser.
100 % Invoice Capture
With Buildsimple as a cloud platform for separating, classifying and extracting your documents, we at ISR offer a complete solution for up to 100% automated invoice reading. Whether paper, email, ZUGFeRD or XRechnung - our software processes every invoice format.
Reporting & Dashboards
ISR Accounts Payable Flow provides meaningful ad hoc reports and analyses. In addition, the reporting function with export to CSV format is used to generate your own reports. In the Open Invoices report, for example, you can see at a glance all invoice files that have not yet been closed. In the dashboard, the invoices are visually presented in a clear manner and the drill-down function quickly provides transparency on all open and paid invoices.
Permissions & Competences
In ISR Accounts Payable Flow, authorisations and competencies can be easily clustered into user roles, which you can assign to employees. Predefined approval competences facilitate and secure the orderly flow of your billing processes.
Compliance & Documentation
Verifiably comply with legal requirements and tax regulations. When processing and archiving invoices in ISR Accounts Payable Flow, you ensure that no company policies are violated. Each processing step is logged in the history, so that it is always clear which checks or decisions were carried out by whom and when. by whom and when they were carried out.
Whether in the office, at home or on the road...
… in ISR Accounts Payable Flow, you can view your invoice files from anywhere and monitor verification processes at any time. The responsive web design enables the display on all end devices in all browsers.
Whether in the office, at home or on the road...
4 Steps of




digital invoice processing

- how it works:
ISR Accounts Payable Flow covers all invoice receipt channels.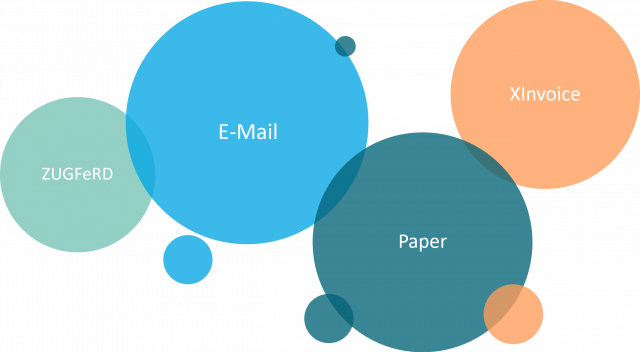 The Buildsimple cloud platform interprets the invoice data – regardless of the invoice format. Our complete solution for up to 100% automated invoice reading.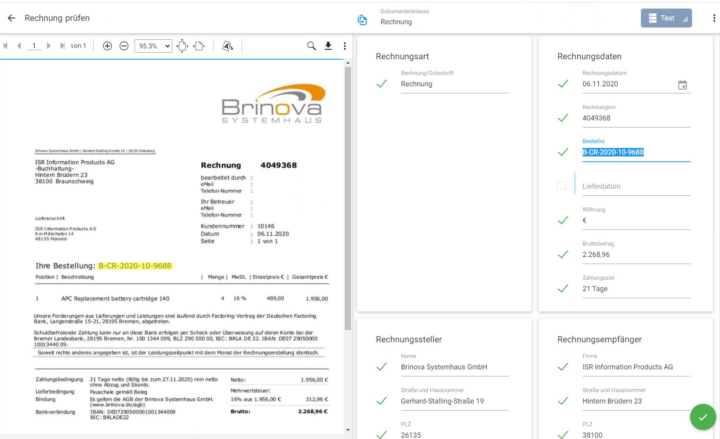 In the digital invoice file you can find all relevant information at a glance.
With the integrated workflow, all verification steps are automatically controlled and order data is automatically reconciled (e.g. SAP ERP).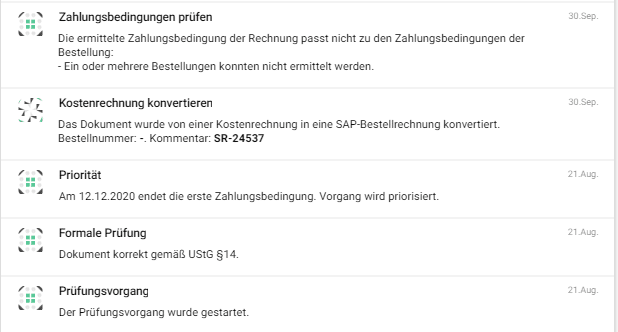 The posting in the financial accounting system is fully or partially automated.
In my daily processing of incoming invoices, ISR Accounts Payable Flow gives me a very good overview of all invoices and their information. overview of all invoices and their information. Information requests are quickly with one click and the processing time has been reduced considerably. shortened. I have especially come to appreciate the data link to the generated orders and the history with which each as well as the history, with which every process can be traced.
Extensive Solution for




Optimiziation of the Invoice Receipt and Verification Process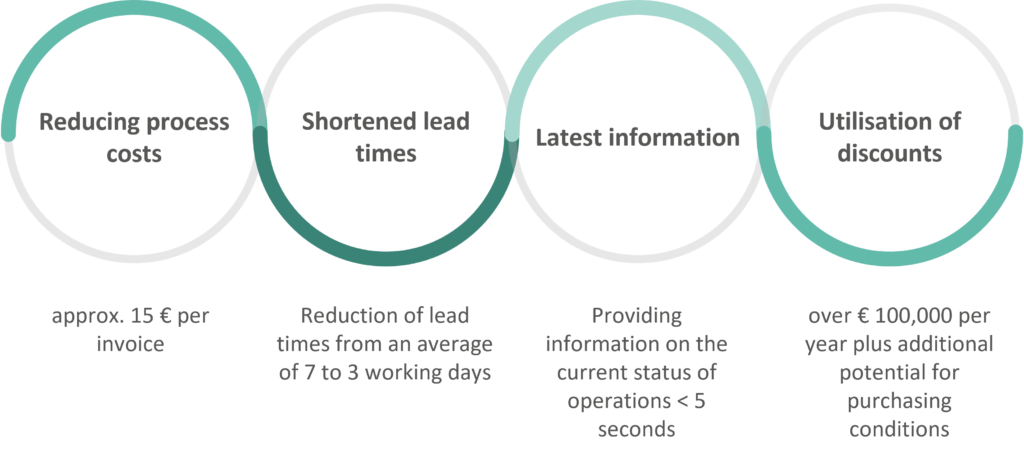 E-bills save time, costs and space


YOUR ADVANTAGES, OUR EXPERTISE
With up to 100% automatic invoice capture and automatic matching of the invoice data with the order, the system supports you in the data consistency of your invoices with duplicate checks and various validations, among other things.
ISR Accounts Payable Flow gives you a digital overview of all billing and process data as well as open invoices – at any time and from anywhere. You can also approve invoices conveniently from your smartphone.
Complete transparency and traceability
With our software, the entire verification and approval process is directly documented automatically. This means you can track everything and invoice documents including all other documents are archived securely.
With faster invoice entry and processing, manual processing times are reduced very significantly. The automatic system reminders help you to greatly reduce processing times and to no longer let a discount amount lapse.
DSGVO-compliant
Securely SSL-encrypted
Developed and hosted in Germany
Out-of-the-box


INTEGRATION
Adapted to your needs and existing ERP and archive systems, we have the right offer for you. We seamlessly integrate our invoice receipt processing software into your existing system landscape (including SAP, Datev, AWS, IBM, Oracle and Microsoft).
Our introductory package offers the perfect opportunity to introduce our software to your company. We offer our solution as a purchase or rental model, adapted to the needs of your company. The package includes, among other things:
Licence fees incl. new versions
12 months maintenance and support
Implementation service 
You want to know more?
LET'S GET IN TOUCH INDIVIDUALLY!
In our free brief consultation on digital invoice processing, we jointly analyse the current state of your invoice processes and provide you with best practices.
Analysis of your situation:
How digital is your invoice management currently set up? Do you already use digital invoice processing software and does it cover your needs? How are the invoice processes structured in your company (e.g. 4- or 6-eyes principle)?
Best Practices:
Where can intelligent invoice processing software support you? Adapted to your existing system landscape, you will receive our recommendations from invoice receipt to verification.
... OR ARRANGE A LIVE DEMO
Get to know the possibilities and advantages of our software in a live demo.